Commercial Roofing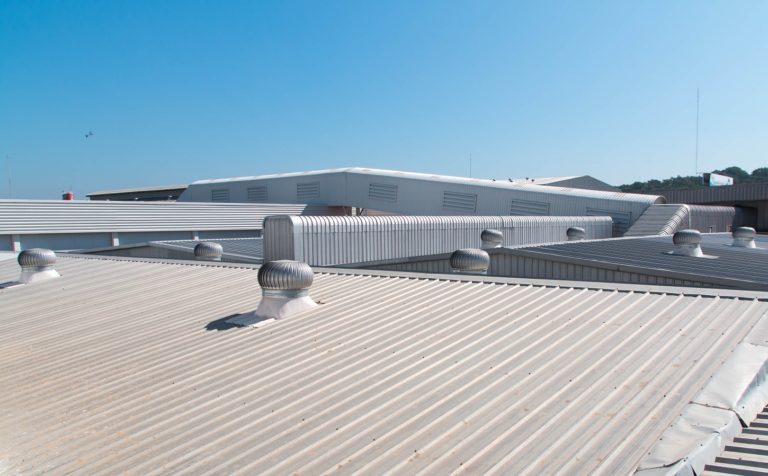 Commercial roofing is often very different from residential roofing and it takes an experienced professional to get the job done right.
Palmetto Roofing Siding Gutters has a team of roofers with years of experience working in the commercial sector. We are available to take care of any kind of roofing projects for all types of businesses.
The makeup of commercial roofs differs from residential roofs. Commercial roofs are generally flat and often made of metal or rubber. Some commercial roofs have low slopes and need to follow exact specifications during the installation or repair process. Palmetto Roofing Siding Gutters takes care of all kinds of commercial roofing projects including the following:
Roof installation
Roof repairs
Energy efficiency upgrades
Preventative maintenance
Roof replacement
Roof inspections
Re-roofing
Commercial roofing typically uses materials of a higher grade, which is why shingles are not a common choice among business owners. Since commercial roofs have more protrusions in the form of vents and other such items, there is a need to use thicker materials. The entire job is done much differently than a roofing project in a residential neighborhood.
---
Commercial Roof Repair
Businesses can experience a severe setback if there are problems with the roof. That is why it is important to use a reputable roofing service for every kind of roofing project. Palmetto Roofing Siding Gutters has completed many commercial roofing jobs and some of the structures we attend to are as follows:
Hospitals
Banks
Office buildings
Apartment complexes
Retail stores
Senior living centers
Industrial facilities
---
Experienced Team of Specialists
Commercial roofs are topped with strong materials, although they are still susceptible to an accumulation of moisture and extreme weather conditions. Roofing problems could creep up without warning and leave businesses in need of immediate repair. There are a wide variety of reasons to contact a specialist like Palmetto Roofing Siding Gutters and they are as follows:
Roof leaks and punctures
Faulty installation
Lack of maintenance
Shrinkage
Inadequate repairs
Standing water
Blow offs
The team of roofers at Palmetto Roofing Siding Gutters has accumulated years of experience on the job and can identify problems immediately. Our first step is to diagnose the problem and then quote you a price. We offer very competitive rates and pride ourselves on high levels of integrity and workmanship. Commercial roof repair or installation is now as easy as picking up the phone and contacting a customer service associate at Palmetto Roofing Siding Gutters.