Roof Replacement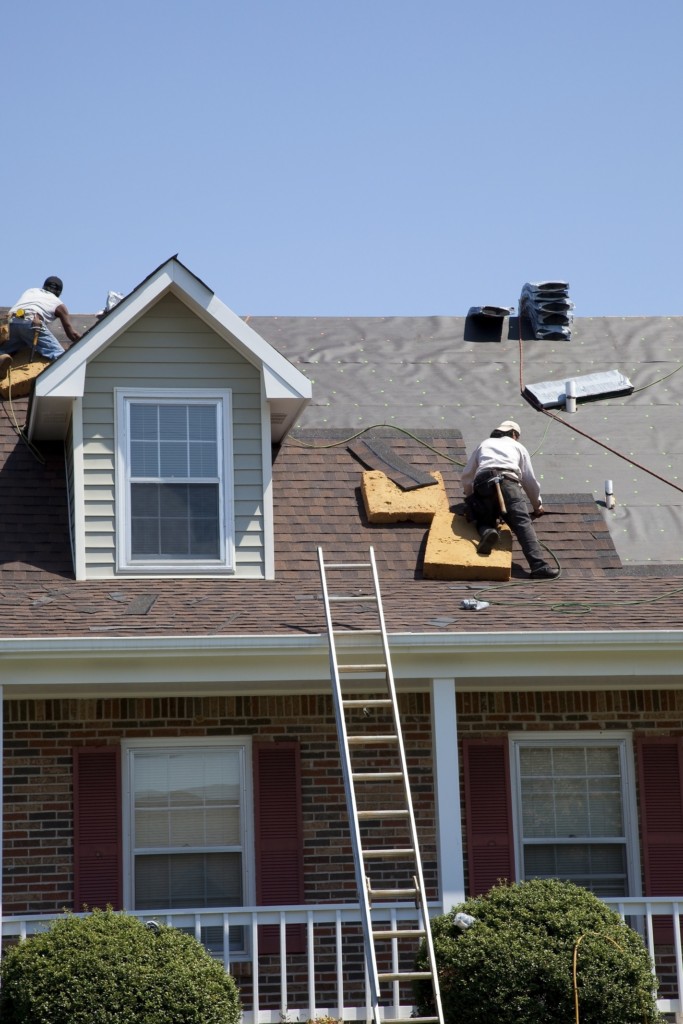 Roof replacement is an involved process that is not simply a one-day fix. It can be time consuming and is more costly than simple repair. However, this is a procedure that will last for years, which makes it very important to
go with a reputable roofing contractor
. Palmetto Roofing Siding Gutters provides expert roof replacement on residential homes and commercial businesses.
Choosing The Right Service For You
The first decision to make is whether or not roof replacement is the best option for you. At Palmetto Roofing Siding Gutters, we will come to your home or business and assess your roof. Sometimes, roof repair could give you a couple more years, although other situations call for a whole new roof. Here is something to consider when trying to make that decision:
Age of roof – When you purchase a roof, it is a lengthy investment, although it is not going to last forever. A roof of 20 years or more should be considered for replacement. The effects of weather and age are naturally going to weaken a roof.
Roof replacement has varying total costs and Palmetto Roofing Siding Gutters is capable of working within all kinds of budgets. Here are some aspects we take into consideration when figuring out your budget for roof replacement:
Pitch of roof – This plays a big part when estimating the cost of roof replacement. All roofs have different pitches, or angles. The more pitches on a root, the higher the cost of replacement will be.
Roof size – This will factor in heavily what king of roof you can afford. There is no way to change the size, so cost is always going to depend a great deal on the size of your roof.
Material – Choosing what kind of roof you want has a wide price range. Cedar shake, metal and asphalt roofs all have different costs. Roof replacement also means you can change the material from your old roof. You don't have to go with the same style.
Experienced And Professional Technicians
Palmetto Roofing Siding Gutters attends to every facet of the job from start to finish. That includes taking care of all the cleanup duties of a roof replacement job. We will be sure no random nails, shingles or other debris is left behind. Our cleanup tools are magnetized, so we can be sure to grab every shred of debris. And we also bring dumpsters to safely haul everything away.
Palmetto Roofing Siding Gutters provides roof repair in Columbia, SC, Rock Hill, SC and Charlotte, NC as well.