Commercial Roof Repair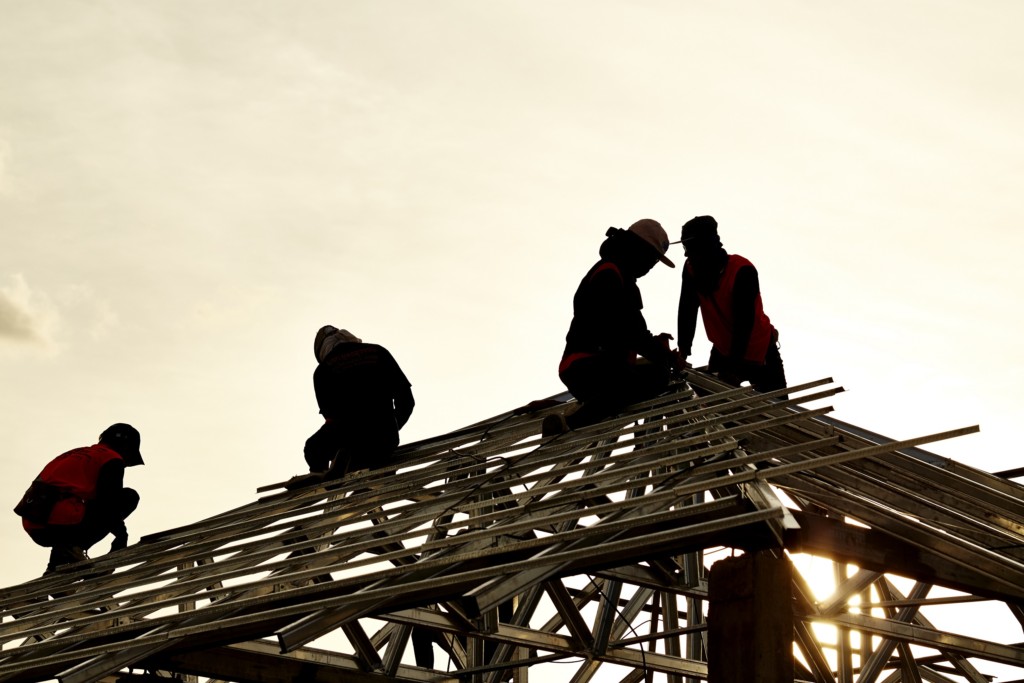 Commercial roof repair is not conducted the same way as roof repair is done on residential homes. There are also different warning signs to look for when determining whether or not commercial roof repair is needed. Palmetto Roofing Siding Gutters offers commercial roof repair on all different buildings as we have the experience and training to provide an immediate fix. Here is a look at some common problems with commercial roofs.
Leaks – It does not take a seasoned roofer to know when a roof is leaking. However, repairing a leak is just half the battle. Palmetto Roofing Siding Gutters will also provide a plan for preventative maintenance so that a similar issue does not recur.
Bellowing – This is also called tenting and often occurs when a roof is not fully secured to the substrate. This is a common problem with a single-ply roof. Palmetto's roofing technicians can fix this issue and get your roof up to code.
Insufficient maintenance – Areas of ponding water, the appearance of pitch pockets or faulty flashing can be addressed with regular maintenance. Many commercial roofs are subject to these problems, so it is key to identify them early.
Shrinkage – This occurs on single-ply roofing systems. The easiest way to tell if this is a problem is to check and see of the flashing has drifted away from the nearby wall.
Commercial roofing may also present problems because of poor installation and that could significantly reduce its overall lifespan. One way to combat all of these problems is to make sure the commercial roof receives regular maintenance. This could include routine surveys that address moisture and any noticeable changes in the structure.
Commercial roofs fall under different classifications than residential roofs and Palmetto Roofing Siding Gutters has a vast amount of experience in working with those roofing systems. Here is a look at some of the commercial roofing systems we regularly repair.
Green roofing
PV solar panel roofs
Thermoplastic (TPO) roofing
EPDM roofing
Metal roofing
TPO and EPDM roofing both belong to the single-ply variety and are quite common on commercial buildings. This makes for low-maintenance roofs which do not typically generate very complex problems. That makes for a relatively simple repair process, which does not always have to be too costly.
Palmetto Roofing Siding Gutters attends to all kinds of commercial roof repair in Columbia, SC, and Rock Hill, SC. Our services are also available to businesses who need commercial roof repair in Charlotte, NC.