Residential Roof Installation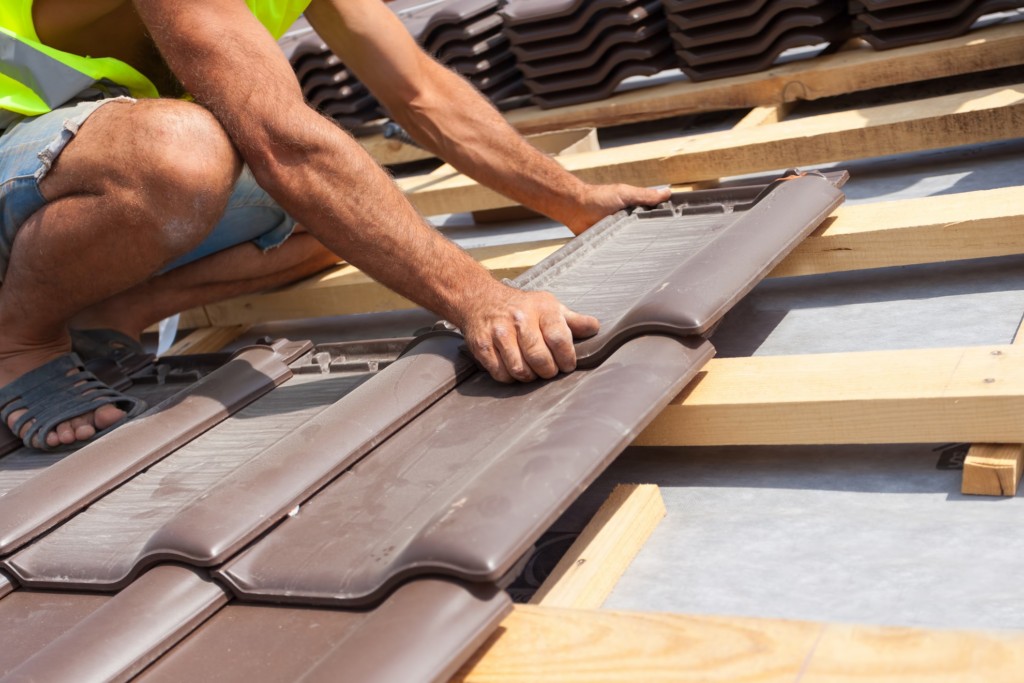 Installing a roof on top of a home is a task that will take up a significant chunk of time. When selecting a roofing company to install a roof on your home, it's important to choose a contractor you feel comfortable with. Palmetto Roofing Siding Gutters treats every home with extra special care when conducting our residential roof installation. This process will carefully address each of the following areas:
Protect your home – We put up all the necessary safety equipment. We will cover the exterior of your home and also protect all the landscaping down below.
Remove old roof – Our team carefully takes off your old roof and disposes it into a dumpster which we will haul away. All the remnants of your old roof will be gone without you having to do a thing.
Full inspection – Before we install your new roof, we will inspect the deck to ensure its integrity. If there is an issue, we will address it before installing your new roof.
Water shield – It's important to use an ice and water shield to address the underlayment. This will prevent any leakage around any penetrations protruding up from your roof, which are commonly found on residential homes.
Choosing The Right Roof Options & Thinking About Warranties
Depending upon which type of roof installation service you choose, we offer lengthy warranties. Our top-quality workmanship will also provide you with peace of mind for many years to come. There are a number of benefits that come with installing a new roof and they are as follows:
Increase in your property value
Enhanced safety for you and your family
Improvement in the overall integrity of a home
Elevated curb appeal
Elevate Your Curb Appeal With New Residential Roofing
When people attempt to sell a home, one of the first questions asked usually involves the age of the roof. This could directly affect the asking price. A new roof provides a seller with leverage, making residential roof installation a sound investment.
The type of materials used for residential roofing installation varies according to the roof's particular size and slope. Most homes are topped with asphalt shingles while rubber roofs tend to be a less expensive choice. At Palmetto Roofing Siding Gutters, we explain the specifics of each option and help every client decide on the type of roof that is best suited for their home.
Am I ready to install a new roof?
Many homeowners are not entirely certain of when they should install a new roof. One way to identify whether it's time for installation comes with a visual inspection. Do you have any discoloration on your shingles? Are there any falling off? Do you have any leaks or are your gutters stopped up with sediment? If the answer is yes, then your roof is showing signs of age, which is another factor indicating a residential install is needed. Here are some specific warnings that will let you know that installation of a new roof will soon be in your future:
Roof is over 20 years old
Water damage is visible
Shingles show water damage
Shingles have signs of cracking or curling
Assessing your residential roofing issues
Repairing or replacing a roof of the residential variety is much different than providing service on a commercial variety. At Palmetto Roofing Siding Gutters, we take the time to do a comprehensive inspection of your roof to determine whether installation is needed. This inspection will include a residential report of all our findings. This will help homeowners decide on the best course of action. There are instances when repair is an option and other occasions when we strongly recommend installation of a new roof.
There are also instances when a roof is impacted by weather and not age. Strong winds can take a toll on a residential home that has just been equipped with a new roof. Major storms can also bring about the need for a new roof. If there is an incident in which a homeowner's insurance policy is going to pay for the installation of a new roof, then we can work with you through that process.
Choices during the roof installation process
When it comes time to install a new roof, there are plenty of options to choose from. Our team of residential technicians has years of experience in the installation of all types of roofs. Some homeowners may also choose to install a new roof for aesthetic purposes and not because of any damage.  That also factors into the residential shingles that would be available for installation. Those choices include the following:
Asphalt Roof Shingles – This is a popular option among homeowners because of the affordability. There is a wide option of asphalt roof shingles to choose from and these are also recommended for their durability.
Wood Shake – Residential wood shakes provide the option of adding a little more style to your home. This option assists the stability of your residential structure and is a natural product.
Slate Roof – There is a certain residential appeal to homes that are topped with a slate roof. They are eco-friendly and also stand up to tough weather. Homeowners often consider a slate roof one of the more appealing choices.
Metal Roof – This residential option comes with the benefit of virtually no maintenance. There is no need to replace any roof shingles or tiles when you choose this type of material. A metal roof will last quite some time and rate high in terms of energy efficiency.
No matter what type of roofing you choose, our team of professionals will provide expert service. That also means walking you through the process from start to finish. We also take great care when providing our installation service. Each property is secured for safety measures, meaning that no part of your home or roof will be damaged during the installation process. We also offer affordable residential pricing on our services as we strive to be the best roofing service Rock Hill, SC has to offer.
When it comes time for residential roof installation in Rock Hill, SC go with the team of experienced professionals at Palmetto Roofing Siding Gutters.