Whenever there is an issue with a roof, there are some common causes that are likely to be the root of the problem. Here is a look at some of the most common roof problems that call for some type of repair or replacement.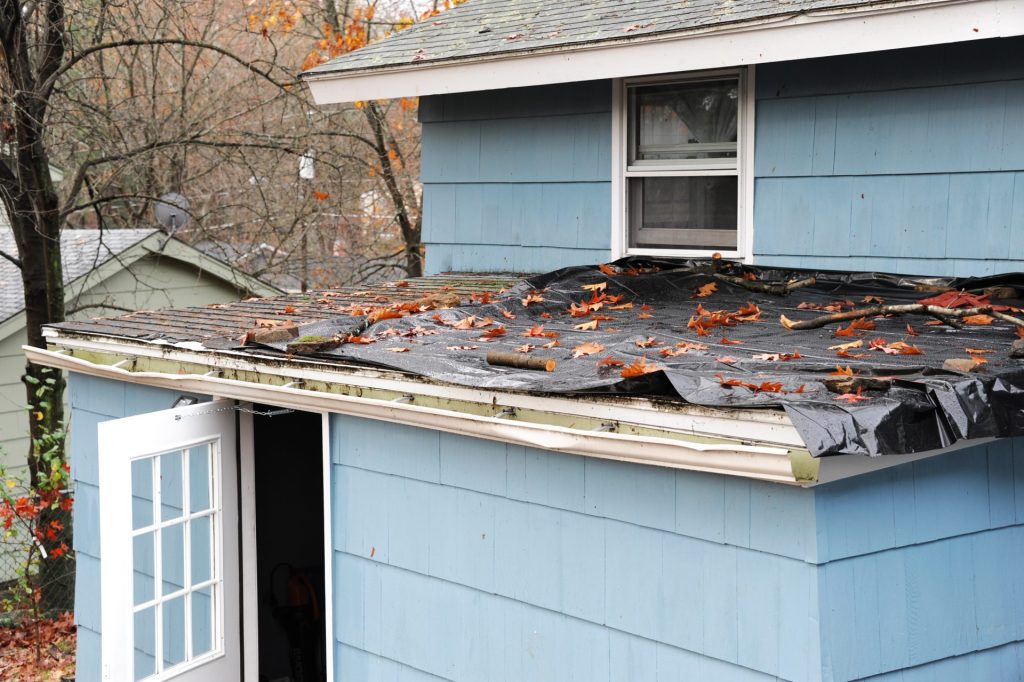 Leaks – The most obvious sign of a roofing problem, leaks can be caused by a variety of issues. Bad flashing on a roof frequently leads to leaks and can also cause a significant amount of mold and rotting. It is also important to note that the leak is not always located where water drips from your ceiling. The source of that leak could be quite a few feet away from that spot.
Blistering – It is not uncommon for asphalt shingles to blister. This could be caused by improper ventilation or a buildup of moisture. Direct exposure to sunlight over stretches of time can also cause blistering. The blisters look like actual holes in the shingles. This proves to be an eyesore and while small blisters may not threaten the integrity of your roof, it is a good idea to fix the problem before it can turn into a major one.
Punctures – Shingles are not immune to damage and can develop punctures which lead to an array of problems. Hail is the most common cause of punctures in shingles. Keep in mind that rays from the sun can start to deteriorate shingles over the course of time. That can soften them up and when a hail storm occurs and the result could be one or many punctures.
Moisture – Inside a home, moisture is intended to escape out of the roof. This occurs with the help of proper ventilation. When moisture becomes trapped, it can develop into mold and leave a musty smell. Another sign of moisture problems are spots of water on the ceilings or rotting of the actual roof. Moisture that gets trapped can be very problematic and many times, adding a fan or unclogging a roof vent can do the trick.
Animals – Birds, small animals and even some insects can do significant damage to a roof. If an animal gets into your attic through your roof, it could mean there is a small hole somewhere up there. Once inside, animals can then chew up insulation, wiring and even damage a home's foundation.
Palmetto Roofing Siding Gutters can fix whatever type of roof problems you are having. Charlotte, NC roof repair and Rock Hill, SC roof installation are available with a simple phone call. Palmetto Roofing Siding Gutters has a team of experienced roofers ready to provide you with an affordable and long-lasting roofing solution.